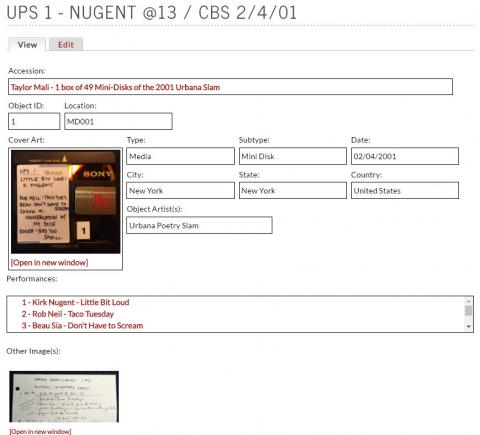 The first 1,284 objects in the P4 Collection have now been added to the on line P4 Database!
These objects are the heart of our collection, and are composed of items like CDs, DVDs, Tapes, Books, Chapbooks, and Ephemera.  For each of the items we have cataloged, we are including not only information about the item itself, but performance level data about the tracks and the poems that each item contains, and data on all of the performers!  This is a huge step toward our goal of creating the most comprehensive, deep, meaningful, and useful collection of data on slam poetry performances, anywhere in the world.
And of course, this is just the first step.  Our goal is to digitize and preserve all these performances, and make as many of them available to scholars and the public as we possibly can.
Stay tuned as we continue to roll out more detailed cataloging information, and for a grant unveiling of a searchable P4 database of performances later this year!