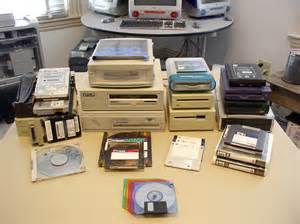 The Performance Poetry Preservation Project (P4) is the only community-supported, grassroots organization dedicated to protecting and preserving the recorded history of the poetry slam movement. P4 possesses a living, growing, and carefully curated performance poetry archive, one whose ambition is to collect and catalog a broad representation of the slam poetry movement.  

We believe in the power of the poetry slam to change lives, and are dedicated to preserving the great poetry that crosses hundreds of slam stages, all over the world.
Without a concerted effort, much of the legacy of a modern performance poetry movement will soon be lost. 
The Poetry Slam movement is a relatively new development in popular culture, one that showcases and encourages numerous underrepresented poetic voices. Its spontaneous and grass-roots nature, however, means that critical live performances are often not collected or adequately archived.
But there is hope...
Many reading series, slams, and open mics across the country are now recording their events, and the technology to do so is coming within reach for many more each year. Changing technology is leading to a popular wave of poetry recording that is sure to dwarf all of our past efforts. 
...and there are fears.
The challenge is that this is rapidly evolving technology, and very few of those capturing poetry in performance understand the extremely ephemeral nature of the recordings that they make. Even more critically, the performances captured over the past 25 years of the movement are, for the most part, languishing on aging media, in the closets and attics of slammasters and venues around the world.  Without proper storage, care and stewardship, many of these recordings will simply become unreadable in as little as five to ten years. The media will deteriorate, formats will change, or they will simply be discarded due to a lack of a repository to properly preserve them. Simply put, that stack of CDs on the Slammaster's shelf will one day be as useless as a drawer full of computer punch cards or a box of 5 ¼ inch floppy disks.  A whole generation of poetry history and performance is in danger of being lost.
P4 was formed to tackle this problem, by creating a digital home for the creative output of the poetry slam community.
Whatever your interest in performance poetry, we're here for YOU!
For Poets and Organizers, we provide a dedicated home for the poetry performances you have created and/or captured. The spontaneous, grass-roots and do-it-yourself nature of the Poetry Slam movement means that large volumes of this artform—including artist-made products (chapbooks, cds) and recordings of live performances are at risk of being lost if not collected or adequately archived. We want to be that home. If you are a poet or organizer who wants to learn more contact us!
For Scholars and Poetry Fans, we provide an easily accessible and highly searchable archive of our rich collection of poetry performances, hopefully encouraging exploration, discovery  and cross-pollination. If you are a scholar who is looking for the best way to use the archive for your research, contact us!
We at P4 believe in the power of the poetry slam to change lives. Due to the rapid advance of changing technology, without a concerted effort, the legacy of a modern performance poetry movement is at risk of being lost. P4 was founded to tackle this problem, by creating a digital home dedicated to preserving and showcasing the great poetry that has crossed hundreds of slam stages around the globe.