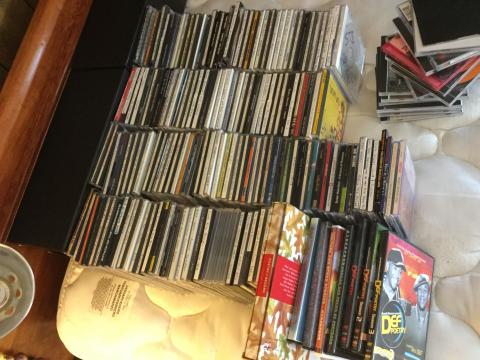 Imagine making a huge donation, that won't cost you a dime!  
As I begin to close down the IndieFeed Performance Poetry Channel, I am preparing to pass on my collection of about 200 spoken word CDs, DVDs, chapbooks, and other items to P4.  Pictured is the first set.
This will bring the P4 Collection to about 750 total media items (and many thousand individual performances).
It feels really good to know that all these performances, including hundreds I have recorded myself during my travels of the past decade, will pass into the care of P4 for digitization, cataloging and preservation!  
How about you?  Do you have some items that you would like to ensure become part of our preserved slam legacy?  If so, check out our Colections Contribution page, or just drop us a line!