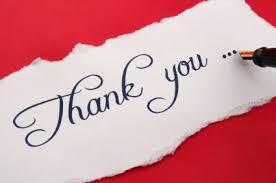 Fundraising is a new challenge for P4.  For the past several years we have subsisted through ongoing donations from our staff, Board, and a few very generous friends that have kept us afloat.  But we have always believed that to fulfill our mission, it is important that P4 become widely supported and embraced by the poetry slam community.
This #GivingTuesday, we flexed our fundraising muscles for the first time, unsure of whether or not we would be successful.
I'm thrilled to announce that we had a very successful fundraising effort leading up to #GivingTuesday (November 29).  And I wanted to take this moment to thank all the donors who dropped money in our tip jar, in response to our appeal.  In addition to several anonymous donors, thanks go out to:
Cristin O'Keefe Aptowicz
Thomas Bouliane
Erica Charis
Paul Randall and Lin Dickerson
Karen Garrabrant
Bob Holman
John S. Hall
Wess Mongo Jolley
Matt Kuhrt
Doug Lambert
Rick Lupert
Matt Mason
Tim Root
Ben Schwendener
James Shepherd
If you're on this list, please accept our huge and sincere appreciation for helping to preserve the legacy of the poetry slam for this and future generations!  And if you haven't contributed, and would still like to help us raise our 2017 operating budget, there is still time!  We'll be running the remainder of our year-end fundraising campaign through the rest of this month.  You can donate using the red donate button on the lower right of this screen, or select one of our peer fundraisers to support them specifically:
Cristin O'Keefe Aptowicz, P4 Board
Karen Garrabrant, P4 Board
Marty McConnell, P4 Board
Wess Mongo Jolley, Executive Director
Tom Bouliane, President
Thank you for being part of P4!  We love having you in the family!