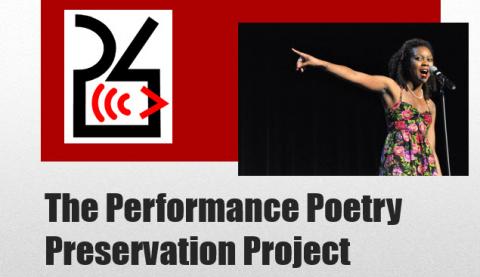 It's time to activate the Poet Army!
We posted the link to the new Performance Poetry Preservation Project website earlier this week.  We've been gratified to see how many people have responded and sent positive comments about the site.  But now that we've finished major debugging we need to REALLY start getting the word out!
Would you be willing to help?
If so, first, visit the site, and consider creating an account.  This is how we're building a community around collecting and preserving slam poetry and performance.  It will also be the beginnings of a kick-ass poet database, not only listing every slam poet we can identify, but also allowing each poet to add to and control access to their body of work.
Second, please SHARE OUR WEBSITE LINK WIDELY!  Nothing is more important than sharing and getting the word out.  Let everyone know who you think might be interested in joining us on this journey.  And if there is a poetry organization who you think needs to see our press release, let us know!
The next few years are going to be extremely exciting ones for us. We're going to be digitizing and indexing our already vast collection, and pushing hard to collect more; especially those at-risk recordings that are languishing in venues and closets throughout the poetry community.  
Feedback on the new site is especially welcome!  Send your thoughts to mongo@poetrypreservation.org.  We want to know what you think.
Here is the link.  Help us get the word out!  And Thank You!