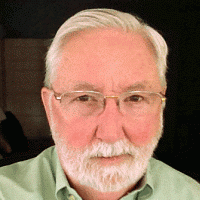 Dear P4 Fans and Friends,
        2016 has been a busy year for P4 and I have much to tell you. This letter is P4's first President's Report and it contains our 2016 milestones and a look at our plans for 2017. I hope you find it worthwhile and I invite you to reply to me at Tom@PoetryPreservation.org with your comments.
—2016—
        Our biggest organizational change in 2016 was that P4 finally left the all-volunteer world of nonprofits and hired its first Executive Director. Wess Mongo Jolley, founder and host of the IndieFeed Poetry Channel, and progenitor of P4 itself, sacrificed his Board of Directors voting privileges to pick up the pace of P4 progress. Most of what I'll be writing about is the result of Mongo's heartfelt devotion to slam, its poetry, its history and its irreplaceable poets.
        With Mongo's move to ED, I've taken on the President's role and, yes, I'm still the P4 Treasurer and remain on the Board. Cristin O'Keefe Aptowicz, famed leading figure of slam and best-selling author, remains the P4 Clerk-Secretary and a Board member. Karen Garrabrant and Marty McConnell round out the current Board of Directors, both of whom are essential members of slam's past and present.
        Mongo's first task was to develop a fundraising and marketing plan for 2017, which the Board unanimously approved. Many of you have already contributed to our first-ever fundraisers, our #GivingTuesday and Flipcause Peer-to-Peer campaigns. Between the Board's own donations, recurring contributions from our fans and the two fundraising campaigns, P4 raised over $6,700 in 2016. We can only thank you, our benefactors, and promise that we'll put your generosity to good use preserving slam's poetry performances and making them available to all. (More on that last part below.)
        The P4 collection, which had previously been stored at our Boston headquarters, was transferred to Mongo in Vermont, to begin what has become P4's Operations Center. The media was repackaged in more suitable containers, and the catalog was reconfigured and expanded. Then, with the essential help of Matt Kuhrt, our talented – and very patient – website designer, the catalog was transferred to a database that now resides in the background on P4's website. It will remain hidden there for the time being while we continue to prepare its content for use.
a document camera and software system
to image the collection's media. Mongo has made it his duty to photo every aspect of the media, inserts and hand-written notes included, to attach to catalog search results. The images aren't quite ready to reveal, but I can assure you that they really add an exciting new dimension to our catalog. To get a taste of what's to come, see
Cristin's album of chapbook covers
from her P4 collection contribution. Cristin's chapbooks were joined by very welcome contributions from
Allison Durazzi
and
Bucky Sinister
. These donations, and the commotion they aroused among our fans and supporters, have definitely nudged our collection strategy in a new direction.
        Two substantial new supporters have joined with P4 this year, Jeff Kay and Mahogany Browne. Jeff's hundreds of SpeakEasyNYC YouTube channel videos will ultimately be preserved in the P4 archive. We are delighted to have Jeff's confidence. Mo Browne, an outstanding contributor to slam and poetry, and the long time slammaster at the Nuyorican Poets Café, is also the founder of Penmanship Books, a publishing house especially for performance poets. The importance of Mo's support of P4 cannot be overemphasized.
        We were introduced to Kurt Heinzelman through Gabrielle Bouliane's commitment to slam and its poets. Kurt attended P4's first organizational review meeting in 2013, and has been our academic mentor ever since. Early last year, Cristin and I met with Kurt in Austin to refresh our understanding of an academic repository's key concerns with partnering with an organization like P4. We left recharged with his good advice and P4 worked throughout the rest of the year to put his counsel into action. Cristin, Mongo and I met with Kurt again in November to review our progress and to reassess our readiness to approach academic institutions. We were delighted to learn Kurt's opinion that P4 and its collection had reached the level to substantially interest university libraries. That achievement will play an important part in our plans for 2017.
        Another early mentor, Michael Frisch, who also advised us during our 2013 review meeting, and his organization, Randforce Associates, LLC., surprised us in December with exceptionally thorough results from an indexing pilot project we had commissioned. We had asked Randforce to review slam poetry with the aim of building a prototype search tool that would match poem content to context, social, personal and performance qualities. We gave Randforce over 200 audio files and the raw data supplied by 20 volunteers who tagged the files with meaningful terms (bless them!), from which Randforce produced precisely the outcomes we had hoped for. We now have the preliminary data and methods needed to build the digital mechanism that will allow users of our website to find the slam poetry that matches their interests.
        We concluded 2016 by retaining a grant-writing professional, Jennifer Valentine. Yes, we do plan to seek funding from beyond our fan base and Jennifer has already begun pointing us in the right direction. Her advice has sharpened our focus and gives us the expertise and, quite honestly, the hours we haven't yet been able to muster. Jennifer, welcome aboard!
—2017—
        This year will extend the work we've been doing last year and earlier, but there are a few new twists I should mention.
        We at P4 have long been aware of our collection's bias to the East coast. This slant came about because our officers and board members seeded the collection from our own libraries which, naturally enough, were gathered from where most of us entered the world of slam. We've been delighted when we receive contributions from elsewhere and, in fact, we will actively seek new materials from our more distant friends, starting early this year. If you've been thinking about thinning your personal cache, please do keep us in mind. Please? You'll find P4's collection guidelines on our website.
        There are several reasons P4 seeks to ally with a like-minded, but well-established, repository institution. Not least is that, while we're quite experienced in the byways of the slam community, to a large extent we lack the physical, structural and, yes, the intellectual resources needed to make our collection broadly accessible to all who could benefit from its content. 2017 will be the year when P4 formally invites academic and other prospective partners to review our collection and our ability to expand their scholarly reach into the wildly popular social and literary phenomenon that is slam. We have several prospects in mind and are open to others as we encounter them. More on this, of course, when there is news to share.
        As seen above, the P4 Board of Directors is composed of very well-known, talented and experienced people, but we are few in number. We know that if we are to represent the interests of the slam family properly, we must reflect the many qualities and gifts present in our informal society. The Board will reach out this year to a geographically and socially varied group of people of whom we hope will lend us their histories, their talents, and their insights. We will also consider establishing an Advisory Committee of experts from dissimilar specialties, members from which we could consult when the need arises.
        P4 has a pretty good handle on the intellectual property issues surrounding our collection, but we have yet to meaningfully engage the poets whose creations we have collected. Our biggest problem is that we don't have contact information for many of our collection's poets. The P4 website has "Login|Register" and "Join our mailing list" buttons on every page, but we simply haven't attracted enough registered poets to be useful. Our hope has been to build a comprehensive database from which to (1) link poets' biographic and web presence information to their poems, and (2) provide an easy way for poets to authorize us to expose their poetry. P4 will make a strong effort in 2017 to reach every poet possible and to encourage them to actively participate in our project.
        Most people think of our collection as an assemblage of CDs, DVDs and the like. But these are just the carriers of our collection – it's really the poetry on those media that we collect. Whether analog or digital in format, the files on the discs and tapes must be copied to servers and be processed to protect the content from degradation and to make it available over the Internet. We began a tentative process when setting up the sample files for the 2016 Randforce indexing trial, but it is an ad-hoc method at best. This year P4 will research the standard practices used by recognized archives to determine the optimal way to conserve our collection and render it suitable for distribution. Once settled, we can begin digitizing the P4 collection, perhaps in conjunction with a new repository partner.
—Coda—
        It's important to remember that our 2017 plans will be substantially curtailed unless we can finance them. The 2016 P4 fundraising initiative demonstrated that, yes, there is some money in poetry. We don't expect much – we are a nonprofit, after all. But we do need income to cover our expenses and our plans for 2017 are an investment in slam, its past and our respect for its genuine social value. Even while recognizing that government and foundation support is both scarce and long in coming. P4 will make grant-seeking an integral part of its responsibility to fulfill its mission in 2017.
        We will also ask our friends, family and all of slam's participants and fans to support P4 in its drive to support slam in return. Fundraisers will continue throughout 2017 and we will devote all donations directly to collecting, preserving and presenting the performances that made slam's first 25 years what they were. I invite you to start helping us today by visiting our fundraising page right here.
        Thank you for backing us in 2016. We wish you good luck and even better poetry throughout the new year.
Tom Bouliane