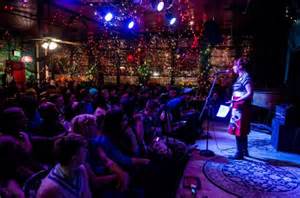 Poetry needs no help from us. But the history of slam poetry, full-throated poetry performed before a cheering, jeering audience, is definitely in danger. The value contained by these poetic performances often vanishes when the stage lights are dimmed. Recordings are sometimes made, but then are often discarded, forgotten or simply made inaccessible by the passage of time.
P4 is working prevent this, and so can you. There are many ways you can join us as we rescue slam's past and preserve it for the benefit of current and future scholars and fans.
Ours is a large and challenging mission, but even individual people can make enormous differences at this early stage in our evolution. P4 needs volunteers to manage, or simply do, several essential tasks:
Seek out, gather, and deliver slam recordings and other slam material to P4
Review and contribute content, like news posts, for our website
Tag our collection's poetry content with useful search words and phrases from an established vocabulary
Digitize our collection's media content for preservation and sharing across the Internet
Recruit friends and acquaintences to also volunteer
Yes, we support hundreds of slam organizers and thousands of poets by defending the slam community's work and history against loss, but P4 is also seeking institutional partnerships with those who can help us achieve our mission. There are several ways an institutional relationship might develop.  For instance, we are looking for digital partners who will work with us to catalog and index P4's media files, and help us design the gateway for scholarship in performance poetry content.
P4 is proud to have done a great deal on our fiscal shoestrings, and our labors will continue whatever the future holds. Nonetheless, financial benefactors will accelerate P4's success while simultaneously promoting the broad intellectual, artistic and social benefits of poetry. Benefactors could:
Teach P4 new lessons in nonprofit fundraising
Introduce us to potential, yet realistic and sustainable, funding sources
Show us how to better organize our fundraising campaigns
Benefactors can also, of course, fund P4 directly! 
Whether you are acting as an individual, or represent an institution or benefactor organization, please contact any of our staff with your questions, comments or concerns. We will make every effort to answer your questions.